Daniel Abreu
Daniel is PT's web designer brining the digital and creative elements to our prophetic engine. With a marketing and design background he has a passion for creating responsive websites, user interfaces and designing awesome marketing campaigns. His main expertise lies within brand identity, devising fresh simple solutions and delivering a user-friendly experience.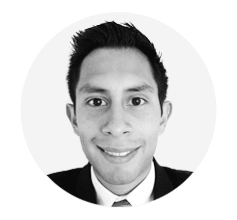 Daniel has been designing since 2014 and is very passionate about emerging design trends, creative techniques and the latest technologies. As well as design Daniel loves to constantly network on social media or brush up on the latest tools to continually develop either by reading up on the latest book, watiching TED talks or finding exciting creative blogs.
Specialities: Web Design, Graphic Design, User Interface Design, Digital Marketing, Social Media, Brand Identity, Marketing, Adobe Creative Suite, HMTL & CSS.
If you'd like to get in touch drop me a message on twitter@da_hermoso or connect with me via Linkedin